Ibo Balton
Ibo Balton (1954-2007) was an urban planner with New York City's Department of Housing Preservation & Development (HPD) for over two decades.  His career was dedicated to rebuilding communities through the rehabilitation and new construction of affordable housing, as well as the creation of local retail and much needed community facilities, after the devastating abandonment of New York City's neighborhoods in the 1970s and early 1980s.
This page serves as a repository for stories, images, and videos about Ibo and his work. It also follows the career progress of the annual Ibo Balton Community Planner Award recipients as they continue Ibo's work into the future.
Many thanks to the Richman Group Development Corporation for their generous support of the development and maintenance of this page.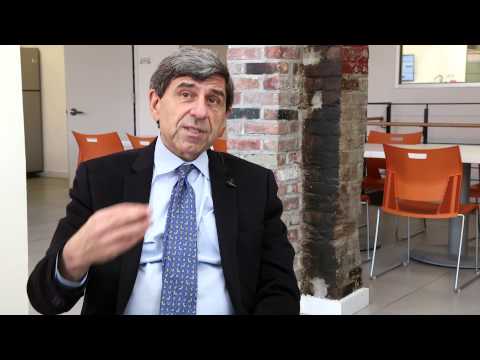 Ibo's work at HPD from 1986 through 2007 took him to deprived communities in the South Bronx, Brooklyn, and Manhattan, but he is best remembered for his groundbreaking efforts in Harlem, where he lived and worked. Ibo's career spanned a two-decade period of extraordinary recovery for so many of New York City's neighborhoods; a period that must be remembered and understood as we celebrate those revitalized communities today.
Here Richard Roberts, former Commissioner of the NYC Department of Housing Preservation & Development, talks about Ibo & the planning of Harlem: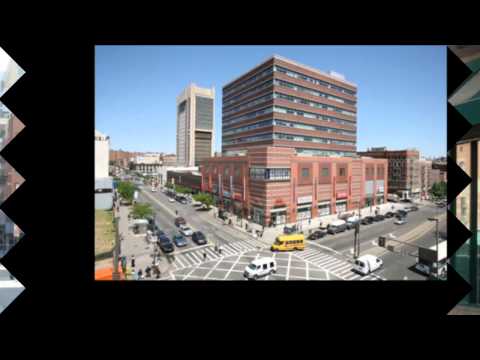 Lucille McEwen has held a number of prominent positions involved with the revitalization of Harlem. She was general counsel and chief of staff of the Upper Manhattan Empowerment Zone. She served as assistant commissioner at the NYC Department of Housing Preservation and Development. And was most recently president and CEO of Harlem Congregations for Community Improvement, Inc. (HCCI), a not-for-profit organization before setting up her own consulting business:
"When I want to describe Ibo I say passion and perfectionism. He was very passionate about making sure that the right information and best information was available for all of the many players in the planning and development process. And he was very committed to what he thought was in the best interest of various properties and various blocks. We (HPD staff) had been raised under the Felice Michetti rules that 'the building was our client'.  And he would really understand what was best for a building and carefully guided each program for each building and block with his incredible map. But being a Harlem resident he also knew that what the community wanted was very important.
I remember one meeting of the Community Board that I walked into that he was there – and it was  a verbal slugfest, it was crazy . But he was consistently going over all of the reasons why particular buildings should in certain programs and all of their benefits and the residents began to gain confidence in him, and us – which is essential.
He also had a big commitment to African-American culture because he had gone to Africa. He had visited Nigeria and the Ibo people and it had impacted him so much that he changed his name to Ibo. Prior to that trip he was Charles! It deepened his commitment to Harlem as an culturally vital African-American neighborhood and drove his vision to make sure that there were low and moderate affordable housing options for the existing community alongside new and improved stock.
I think the time I feel the biggest impact of his work is walking along Frederick Douglass Boulevard. His work with Manhattan Borough President C Virginia Fields transformed the street life from 110th to 125th st. It restored the retail and created supermarkets and a restaurant row in a way that couldn't be believed. And while a number of projects along there may be considered gentrification – the average long term Harlemite couldn't afford many of the new apartments –  so many of them have an affordable component thanks to the commitment of Ibo and his long-term vision for the whole area."
Ken Haron , President of Artimus Construction, recounts his stories of working closely with Ibo for 20 years:
Ken Haron by swatson-1
We are so grateful to Michael Polo, Deputy Director of the Division of New Construction at the Department of Housing Preservation & Development,  for sharing his eulogy to Ibo on this page:
"How about Ibo's voice: the power, the authority and the rumble of Ibo's voice.
It was the kind of voice that gave men courage to do great things, that could make women swoon, and some men, too.  It's still rumbling in my mind.
I have the honor of speaking here as one who worked alongside Ibo for the last ten years.  I so enjoyed being around Ibo, I worked hard for him, and he is my dear friend.
On a few occasions, Ibo and I would have that conversation.
The one where we would talk about being hopelessly smitten with New York City and with the neighborhoods we worked in, we'd talk about the joys and indignities of living in this big town.  We'd talk about where our respective careers might ultimately lead us, because after all, we couldn't do this for the rest of our lives.
After weighing it all, he always arrived at the same place: that he couldn't think about leaving this job just yet.  How could he walk away from the opportunity to play such a critical role in the restoration and rebirth of the legendary communities of Harlem and East Harlem?
It was the both the glory and tragedy of Ibo's life that he never left that job.
Ibo stood for rebuilding neighborhoods but he also stood for
restoring the existing community,

establishing a new standard of public and private services, and

in his most exalted vision, for recapturing the glories of the Harlem Renaissance.
For Ibo, this mission had attained the intensity of a moral, even spiritual, quest.
And it was the both the glory and tragedy of Ibo's life that he never abandoned that quest.
So let us celebrate a life well lived, and in that spirit, I'd like to close by bestowing upon  him the gift of eulogizing him in the words of a more accomplished orator about an even more accomplished historical figure, in language you'll likely recognize.   Please pardon my appropriation.
"For Harlem is where he worked and where he struggled and fought—his home of homes, where his heart was, and where his people are—and it is, therefore, most fitting that we meet once again—in Harlem—to share these last moments with him.
For Harlem has ever been gracious to those who have loved her, have fought for her and have defended her honor even to the death.
We will know him for what he was and is—a prince—our own black shining prince!"
Ibo Balton Community Planner Award
Each year at the CHPC Luncheon, Ibo's friends and colleagues Lucille McEwen, Ron Moelis at L&M Equity, and Robert Ezrapour at Artimus Construction sponsor the Ibo Balton Community Planner Award award and, together with CHPC, present the award and a cash gift it to an exceptional planner who is making a significant contribution towards the restoration of communities, through the development of affordable housing, local businesses and other community improvements that help to improve the lives of people.
In addition this year we welcome the The Richman Group Development Corporation and their commitment to support this award and our efforts to remember Ibo's important contributions. They have also generously donated the funding  to develop and maintain this page for Ibo.
2015 – Jessica Katz
New York City Department of Housing Preservation & Development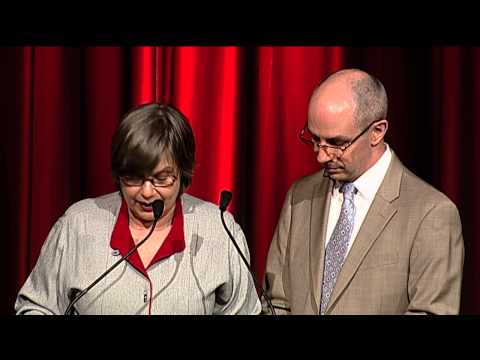 New York City Department of Housing Preservation and Development
Born in Moscow, Russia, the child of two Soviet refuseniks, Jessica Katz was raised in Cambridge, Massachusetts. From an early age she knew what she wanted to do. At the age of 19, she left her urban planning program at McGill University to begin working in supportive housing full time. Though initially interested in becoming a social worker; Ms. Katz realized she was a born project planner. An eye opening summer internship gave her the opportunity to combine her passion for urban planning with a deep drive toward public service.Ms. Katz currently serves as the Assistant Commissioner of Special Needs Housing and Senior Adviser. Her role recently expanded to incorporate the coordination of HPD policy on homeless and disability policy issues.
Ms. Katz received a master's degree in urban planning from MIT. While in graduate school, she developed a 15-unit supportive housing project and then served as the building's superintendent.  This opportunity provided a very unique perspective: "I had front row seats to how the decisions I made as a project manager turned into people's lived experiences."
Ms. Katz began her career with HPD in 2003, and started as the Production Manager for Special Needs Housing. At that time, the department was producing 400 to500 supportive housing units per year; it now produces over 1,000. Ms. Katz believes that "even those with the most severe set of challenges can be very successful in supportive housing." Due in no small part to the on-the-ground experience and dedication of Ms. Katz and others, and the recognized importance of collaboration among organizations, supportive housing in general has undergone many changes in the past ten years. "We are introducing new populations, new financing models, and new stakeholders and partners. While the definition of supportive housing has expanded, we are also trying to target more and focus on deepening the targeting so that we can provide service to those who need it the most," Ms. Katz says.
Those who need it the most, though, often do not have the strongest voices in their communities. "I attend a lot of community meetings, and my job is to listen to people and understand what their hopes and their fears are but also to be able to help people think through what is the best thing for their community. My job is also to provide a voice in those meetings for those who are in and of that community, but aren't always able to show up and demand their due."  In 2010, Ms. Katz worked on the West End True Colors Project in Central Harlem, a project for LGBT youth.  This projected encapsulated the critical connection between financing, construction, and finding common ground to support a previously underserved population.
Increasingly each year, Ms. Katz and the 25-person Department of Special Needs Housing staff find new and better ways to serve New York's most vulnerable community members: "attesting to the humanity of the populations we serve is the part of my job that I care about the most."
2014 – Ismene Speliotis
Executive Director, Mutual Housing New York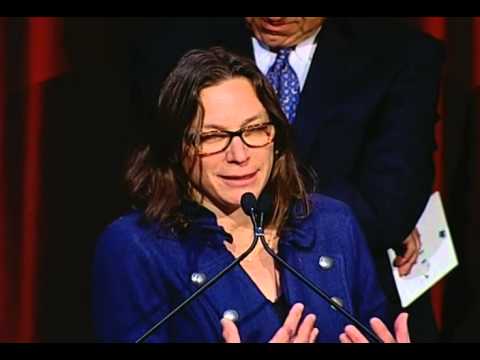 "I came to a real turning point when I was an urban studies major at Barnard. I saw a documentary about a group of citizens in Cleveland who banded together and prevented their neighborhood from being bulldozed. I was so inspired, the next thing I knew I was at my first job, going door to door in the Highbridge section of the Bronx running a lead poison prevention program. It was here that I first saw people really struggling in a way that was totally outside my middle class frame of reference. And it was my first step on the slippery slope to only wanting to have impact in places no one else wanted to go—sometimes places I was actively warned against going into.
I had a variety of other jobs before John Caster and Bertha Lewis convinced me to come on board at MHANY. Somewhere along the way, I lost the ability to talk to middle class people and developed a deep desire to make change where the situations were the most difficult, messy, and costly—to help the people with the most need, the people who never made it into the equation for other assistance.
I strongly feel that one of the most important ways we can help people is to make them participants in the process. At MHANY, many of our clients were very much involved with rehabbing their own houses. And I believe we are unique in the fact that our Board comprises low income people living in housing they manage.  They have to do the math and make the tough decisions about rent increases for everyone, including themselves.
MHANY has taken all those concepts of responsible management and community involvement and made it run in the black. I think the key is that we actually like our residents, with all their warts and their struggles. Where most management companies take a hands-off approach, we actually talk to them, get to know them, care about them as individuals. At the same time, we maintain relationships with better connected, more powerful people who are in a position to make policy and development decisions. We are able to share our on-the-ground experience with decision makers to help them see the full impact of their actions.
There are many easier ways to do this kind of work, but fortunately I am not the only one who feels a need to go where others don't want to go. I am so proud of my talented and dedicated staff, who get paid badly and stay anyway, who really embrace the mission, and who thrive on the relationships they build with our residents.
I believe the question we should ask ourselves every day is "What are you really doing to change people's lives and neighborhoods?" We are so privileged. We should actually listen to people with fewer advantages to find out what they really need and want and help them connect to resources that will help them get it."
2013 – William Carbine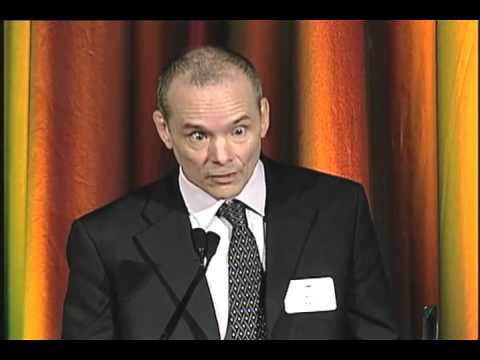 Bill Carbine is the Assistant Commissioner for Housing Preservation and Development's Division of Neighborhood Preservation (DNP) working with private owners, NGOs, and other NYC agencies to preserve housing and maintain neighborhood stability.   Bill's team played a key role following Hurricane Sandy to identify and intervene to assist multifamily owners to restore essential services to their buildings and their tenants.
He began his career in City government over 25 years ago as a project manager for the Office of Business Development. His service at HPD began in 1987 as Deputy Director of the Clinton Neighborhood Preservation Office and he has held a variety of positions at HPD since then in planning, policy, and strategic planning.
In 2000 and 2001 he took a six month leave from HPD to volunteer with SPVS, an accomplished Brazilian NGO working to preserve that country's spectacular Atlantic Forest where he worked in administration and learned from the inside about NGO management and funding issues. He continues to work on these issues in New York through the Brazil Foundation and various conservation organizations.
Bill exemplifies those principles that Ibo held so dear: a selfless commitment to improving our neighborhoods, promoting sound planning and development, and being a generous teacher and mentor to the next generation of housing specialists.
2012 – John E. Gearrity
Executive Director of Environmental Policy and Implementation
NYC Department of Housing Preservation and Development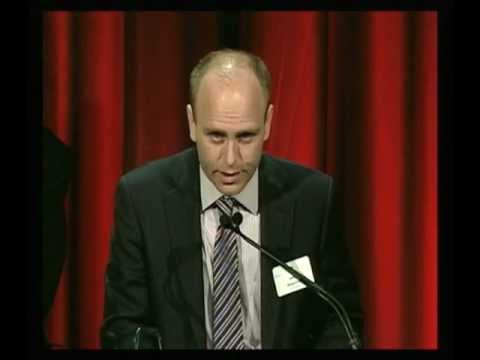 John E. Gearrity, is the Acting Assistant Commissioner of the Division of Building & Land Development Services for the New York City Department of Housing Preservation and Development (HPD).  John worked as an environmental consultant for 4 years prior to joining New York City government in 2000. Since joining the City, John served as a Project Manager, a Project Director, and a Deputy Section Chief for the NYC Department of Design and Construction.  He moved to HPD in 2005 as a Director, and then Executive Director prior to his most recent appointment. He is a graduate of SUNY Oneonta with a degree in geology and water resources, and is a licensed professional geologist.
2011 – Marian Zucker
Presentation of the Ibo Balton Community Planner Award 2011 to Marian Zucker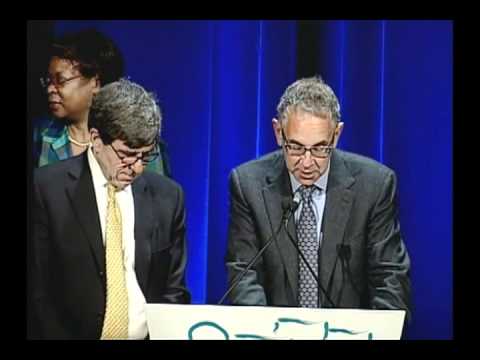 Marian Zucker joined the agencies in February 2007 where she has been responsible for multifamily and single family housing programs and the agencies' debt issuances.  For the past four years, HFA and SONYMA have been, on a combined basis, the number one housing issuer in the nation and have financed over 10,000 single family homes and 13,200 rental apartments.  In addition, the Agency has been named 2009 Innovator of the Year by NYS Association for Affordable Housing and 2010 Innovator by Habitat for Humanity of New York City and was awarded 2010 Bond Buyer northeast regional Deal of the Year.
Ms. Zucker has spent her career in the area of affordable housing.  Prior to joining the agencies, she served as the first Director of Affordable Housing for Suffolk County.  For more than 16 years, Ms. Zucker was an investment banker specializing in affordable housing finance and tax-exempt derivatives. Ms. Zucker also served in several capacities at the New York City Department of Housing Preservation and Development.
Ms. Zucker received her Masters in City and Regional Planning from Harvard University and is a summa cum laude graduate of SUNY College at Buffalo. She also completed the Program for Senior Executives in State and Local Government at Harvard University's John F. Kennedy School of Government.
2010 – Joan Tally
Presentation of the Ibo Balton Community Planner Award 2010 to Joan Tally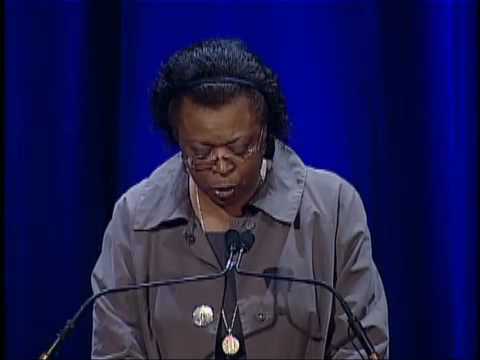 Joan Tally is the Executive Vice President for Real Estate and Chief of Staff of the New York City Housing Development Corporation (HDC).  Ms. Tally was appointed to her current position in June, 2011 and had previously served as Senior Vice President for Development.  Ms. Tally began her career at HDC in 2001 in the Development Department structuring financing programs and underwriting transactions.  Her previous experience includes planning and development work at the Manhattan Borough President's Office and with Neighborhood Housing Services of New York City.  Ms. Tally holds a Master of Urban Planning and a B.A. in Urban Studies from Hunter College of the City University of New York.
2009 – Eric Enderlin
Eric Enderlin is currently the Assistant Commissioner for Preservation Finance at the New York City Department of Housing Preservation and Development (HPD).  While serving in a prior role as the Director of Multi-Family New Construction at HPD, Eric had the privilege of working with Ibo Balton on a number of projects in Harlem under the Cornerstone Program.
Prior to working at HPD, Eric was Assistant Director for Asset Management and Private Market Operations at NYCHA; worked as a consultant with the Louis Berger Group in its Economics Department; and, served as Principal Planner and land use mediator with the New Jersey Council on Affordable Housing (NJ COAH).   He holds and BA in Economics and an MS in Urban Planning and Policy.
2008 – Brian Cheigh
Presentation of the Ibo Balton Community Planner Award 2008 to Brian Cheigh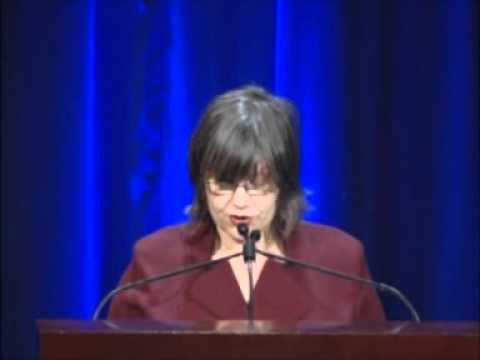 Brian Cheigh is currently the Program Coordinator at Enterprise Community Partners Weatherization Assistance Program, utilizing City, State and Federal funds to invest in energy efficiency upgrades in 1,100 affordable housing units in 35 buildings across New York City. Previously, he was Deputy Director for Housing Development at St. Nick's Alliance in Brooklyn.  And prior to St. Nick's, Brian was a Senior Project Manager at the New York City Department of Housing Preservation & Development, where he had the honor of working with Ibo Balton on several Harlem projects under the Cornerstone and MIRP Programs.  Brian also currently serves as one of two tenant representative Board Member on the New York City Rent Guidelines Board
Despite his many diverse roles in the affordable housing field, Brian's consistent focus has been to ensure the long-term affordability and sustainability of New York City's affordable housing stock for both tenants and for building owner/operators.  This focus has allowed him to creatively leverage Inclusionary Housing benefits to permanently preserve affordable housing in Williamsburg, Brooklyn, to investing in energy efficient upgrades in affordable housing that will ensure a savings-return on investment from reductions in utility costs.  Brian hopes his work will inspire other young planners to focus their careers on rebuilding neighborhoods and communities, in the same way as Ibo's dedication and passion for Harlem inspired him.
Brian holds a Masters Degree in City Planning from the Massachusetts Institute of Technology, where he was awarded the Graduate Student Community Service Award from his Department for his work with the greater Boston community.  He wrote his master's thesis on the economic revitalization impacts of Dominican immigrants in Lawrence, Massachusetts, a small post-industrial just northwest of Boston.
Prior to becoming a City Planner, Brian worked for South Brooklyn Legal Services as a paralegal representing low-income households in Brooklyn on tax controversy disputes and providing know-your-rights workshops in immigrant communities all over the City.  Brian has served on the board of Community Tax Aid for over six years, an all-volunteer organization providing free tax preparation service for low-income New Yorkers in multiples sites across the city.
2007 – Michael Polo
Presentation of the Ibo Balton Community Planner Award 2007 to Mike Polo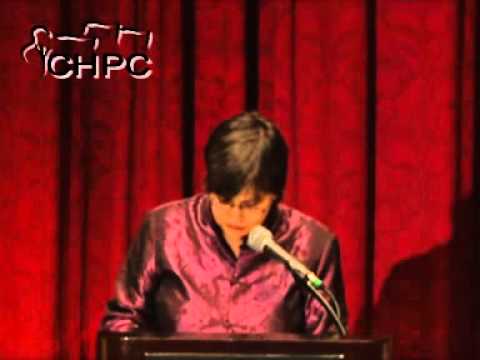 Michael Polo currently serves as the Deputy Director of the Division of New Construction for the New York City Department of Housing Preservation and Development. Previously he was the Director of Queens and Staten Island Planning, where he was responsible for planning for the future development of affordable housing.  Michael's thoughtful and insightful work has helped to increase the supply of affordable housing while incorporating and respecting community concerns.  As a project manager, Michael worked for eight years with Ibo Balton, where together they provided a bridge between community concerns and government actions.  Michael's work in the Clinton and Harlem communities represents some of the best examples of government and communities working together towards a common purpose.
Mike grew up in Public Housing in NYC and received his BA from Columbia University and an MPA from the City University of New York's Baruch College.
If you wish to leave a written memory of Ibo please fill in the section below. If you'd like to submit a video or audio recollection please email us at info@chpcny.org
2 responses to "Ibo Balton"
Get involved with CHPC
DONATE and support CHPC
SIGN UP to the CHPC mailing list